Learn More About Oxford Toyota
Proudly Serving Drivers Like You, from Oxford to New Albany, Holly Springs, Senatobia and Pontotoc, And Everywhere in Between
If you're in the market for a new or used car, you've come to the right place. The staff at Oxford Toyota is committed to helping you find the right vehicle for your needs. What's more, they're also dedicated to helping you maintain it long after you drive it home for the first time.
So where do we begin? Most like to take a look at the latest Toyota models to hit our showroom, including the Toyota Camry, Corolla, RAV4, 4Runner and Highlander.
Those looking to keep some of that hard-earned money in their pockets, meanwhile, like to consider our lineup of used cars as well.
Of course, whether you choose new or used, Oxford Toyota staffs a team of expert auto finance specialists who can help you find the right loan or lease for your needs. From start to finish, we're by your side to make the buying process as easy as possible.
And after you've purchased your next vehicle, Oxford Toyota doesn't go anywhere. Instead, we continue to support you with an onsite service department, which operates using only certified Toyota parts - a combination that's sure to result in many worry-free miles in your vehicle's future.
Whatever your automotive needs may be, Oxford Toyota is here to serve you. Located at 447 Highway 6 West in Oxford, Mississippi, we're a quick drive away from the surrounding New Albany, Holly Springs, Senatobia, and Pontotoc areas. Come see what we can do for you today.
An Oxford Tradition for Over 50 years...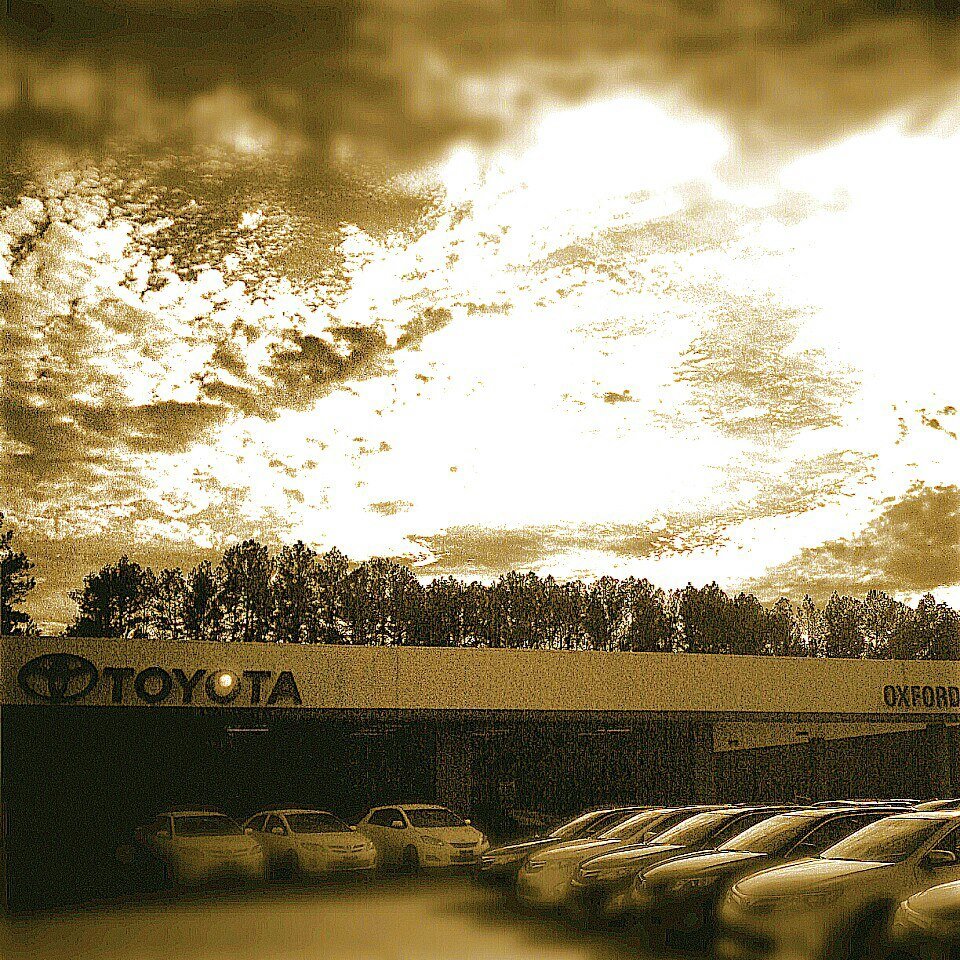 Welcome to Oxford Toyota. We are located in Oxford, Mississippi also home to Ole Miss. Our location is easy to find right off of HWY 6. Come check out our huge selection of new and used cars and trucks. We invite you to stop by our showroom for a test drive. We are committed to providing our customers with honest, friendly service.
     Our Toyota General Sales Manager, Mickey Fowler is always available to assist you with a hassle-free buying experience. Our Toyota inventory consists of hard to find cars and trucks with a wide selection of colors available. Please feel free to call. Our local number is (662)234-4661, or (888)632-3910 if you are out of the area.
     Our Internet Sales Manager, Billings Ruleman, is also available to assist you with your car buying needs. If there is a Toyota you are looking for, chances are, Billings can find it. There are several ways to reach Billings. You can call him on our local number, email him at Oxfordtoyotamedia@gmail.com or request information right from the website. However you contact him, he is more than happy to assist you.
     If you already own a Toyota, our service and parts departments are always there to keep your vehicle running smoothly. Service and Parts Manager, Pam Loden  has a staff of certified ASE technicians and offers quick, friendly service. Our factory trained technicians are available 5 days a week. For vehicle servicing, please contact one of our service advisors at Service: 662-234-4661 or (888)860-3579
     We also have an extensive stock of parts located in our parts department for retail and commercial use. For prompt service, please contact on of our Parts Specialist : Steven Howard or Barry Smith at Parts: 662-234-4661 or (888) 631-9582.
Our History:
     The Belks have been in the automobile business in Oxford, Mississippi since the 1920s. Frank W. Belk, Sr. had a garage in Oxford and became a Dodge-Plymouth-Chrysler dealer in 1945, F.W. Belk & Son Motor Co. Frank Belk, Jr., came home from World War II after being stationed in Europe for over 44 months and bought into the business with his father. They continued to operate together until the death of Frank, Sr. in 1954.
     Belk Ford-Mercury, Inc  Frank Belk, Jr. became a Ford dealer in 1961. The Mercury franchise was added in 1966. In 1974, Frank W. Belk, III came to work for his dad. Richard L. Belk came to work at the dealership in 1982. In December, 1985, Belk Ford-Mercury moved to its present location on Highway 6 West from the 309 North Lamar location Mr. Belk, Sr. had opened in the 1920s. Oxford Toyota was added in 1990.
     Frank W. Belk, Jr. passed away in September, 1997. Since that time Frank and Richard Belk have continued to operate the dealership. They are both Ole Miss alumni and have lived and worked in the Oxford area all of their lives. As you can see, the Belks have a very rich heritage in the automobile business. They invite all of their old friends as well as any new ones to come to Belk Ford-Mercury and Oxford Toyota for all of their automotive needs.